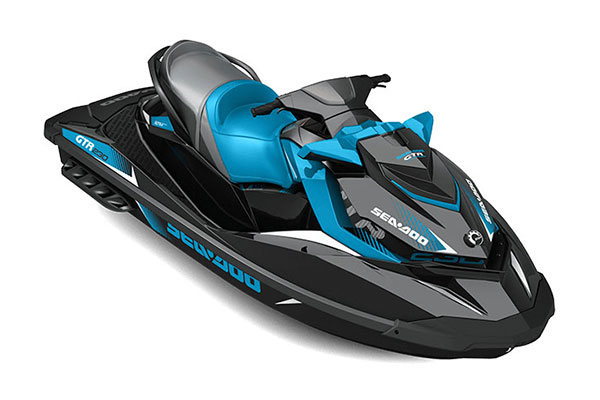 $500 per day
+$500 Refundable Security Deposit
Includes delivery, taxes, fees and a full tank of gas.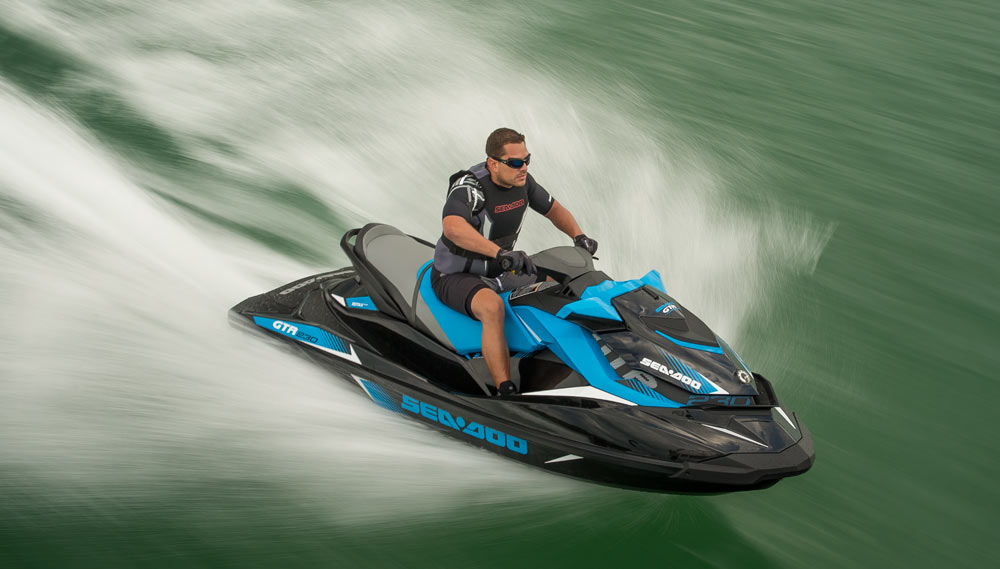 Pick-up
Nevada PWC Rentals
100 Callville Bay Rd. Overton, NV 89040
Hours of Pick-up
8:00am – 10:00am
Drop-off
Return PWC to the pick-up location.
Hours for Drop-off
5:00pm – 6:00pm
Drop-offs past 6:01 are subject to additional fees.
Rental Includeds
10 hours of wet and wild fun with a one day rental
34 hours of adventure with a two day rental
A full tank of gas
Life vests
Brief operational overview
Not Included in Above Rate
Insurance
Common sense (hence the insurance)
Available Add-Ons
Trailer rental to tow PWC to the destination of your choice
Specs
Passengers: 3
4-stroke, 3 cylinders, 1494cc
Horsepower: 215 HP
Fuel Capacity: 15.9 GAL
Top Speed: 67 mph
Length: 11.05 Ft
Width: 48.5 In
Weight: 807 Lbs
About the Sea Doo GTR 230
Details from personalwatercraft.com
Performance on a budget
Sea-Doo's GTR has always been a "bang for the buck" type of craft, offering flagship speeds via its 215hp engine while opting for a looser, more playful hull below. The formula stays mostly the same for 2017, but a new, slightly more powerful, lighter engine works its way into the mix. The result is even better performance from a craft that still won't stretch your budget to run with the big boys – the Sea-Doo GTR 230.
UNRELENTING POWER
Performance enthusiasts love a horsepower boost, and that's just what Sea-Doo has on offer for 2017, replacing the GTR's former Rotax 1503 (rated at an approximate 215hp) with the new 1500 HO ACE (Advanced Combustion Efficiency) midrange offering. An inline three-cylinder that bumps horsepower by 7% over the outgoing 215, the engine is a bit of a mishmash of Rotax's latest technology. The base is mostly borrowed from the 260; the top, pulled from the 1630 ACE that produces 300hp on Sea-Doo's flagship models.
At personalwatercraft.com
1234 Divi St. #1000, San Francisco, CA 93522