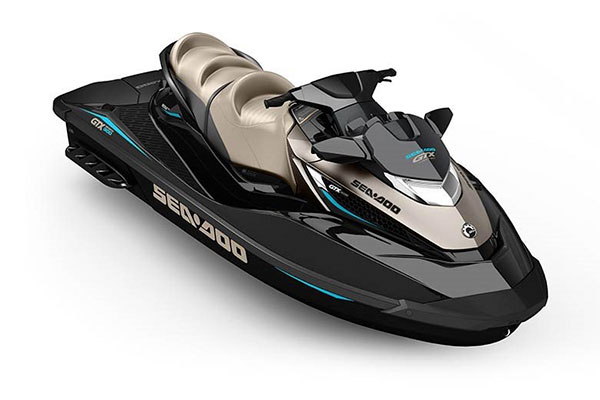 $500 per day
+$500 Refundable Security Deposit
Includes delivery, taxes, fees and a full tank of gas.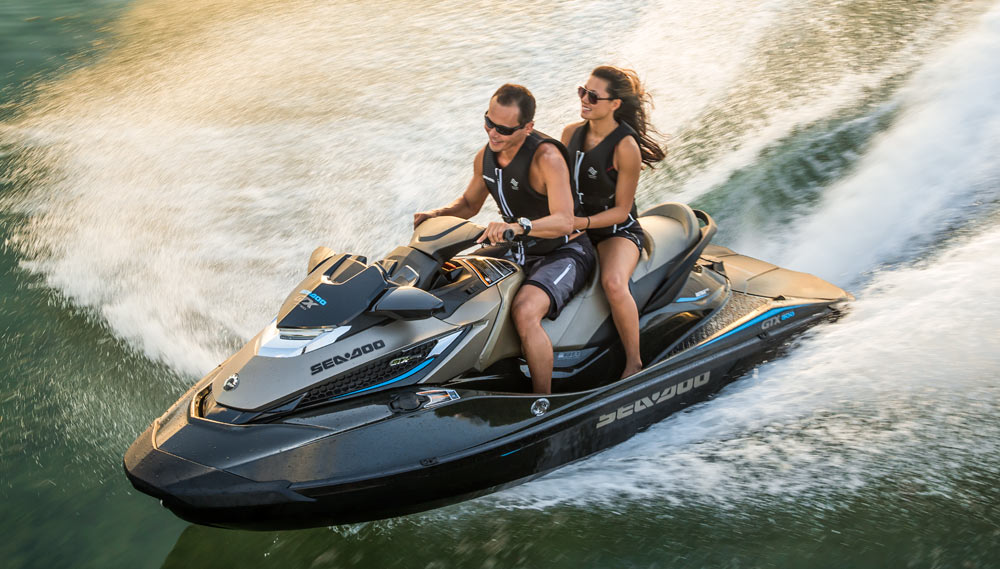 Pick-up
Nevada PWC Rentals
100 Callville Bay Rd. Overton, NV 89040
Hours of Pick-up
8:00am – 10:00am
Drop-off
Return PWC to the pick-up location.
Hours for Drop-off
5:00pm – 6:00pm
Drop-offs past 6:01 are subject to additional fees.
Rental Includeds
10 hours of wet and wild fun with a one day rental
34 hours of adventure with a two day rental
A full tank of gas
Life vests
Brief operational overview
Not Included in Above Rate
Insurance
Common sense (hence the insurance)
Available Add-Ons
Trailer rental to tow PWC to the destination of your choice
Specs
Passengers: 3
Engine: 4-stroke, 3 cylinders, 1630cc
Horsepower: 300 HP
Fuel Capacity: 15.9 GAL
Top Speed: 65 mph
Length: 11.6 Ft
Width: 48.2 In
Weight: 909 Lbs
About the Sea Doo GTX 300
Details from personalwatercraft.com
Luxury craft with hot rod performance
Sea-Doo has long had a "limited" model designation in its lineup; a craft that typically features amenities beyond the norm and a decidedly upscale choice of colors and graphics to separate it, and by extension its owner, from the pack. Last year the company added yet another limited feature to that list — horsepower. Rather than stay a notch below its performance models, BRP gave the 2017 Sea-Doo GTX Limited 300 the company's latest, most powerful engine, along with ergonomic features borrowed from the RXP-X musclecraft.
A luxury model that turns and burns? A gentleman's hot rod? No matter how you spin it, the 2017 Sea-Doo GTX Limited 300 is a craft that stands out.
ACE IN THE HOLE
At an even 300hp, the 1630 ACE (Advanced Combustion Efficiency) engine is the highest horsepower the brand has yet offered, and in fact the largest engine Rotax has ever produced. Displacement measures in at 1630.5cc, accomplished by maintaining the bore but lengthening the stroke of the previous 1,494cc design. Efficiency is improved overall. A plasma coating has replaced steel cylinder sleeves, improving heat transfer and lightening weight. Cooling capacity increased by a third. The supercharger, with double the blades of the former design, offers 30% more boost and is now maintenance-free. The intercooler is claimed to be 2.2 times more efficient than the previous design. And that's just the quick highlight reel.
At personalwatercraft.com
1234 Divi St. #1000, San Francisco, CA 93522