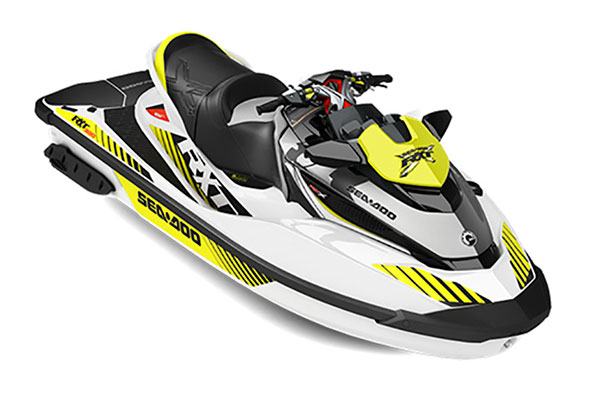 $500 per day
+$500 Refundable Security Deposit
Includes delivery, taxes, fees and a full tank of gas.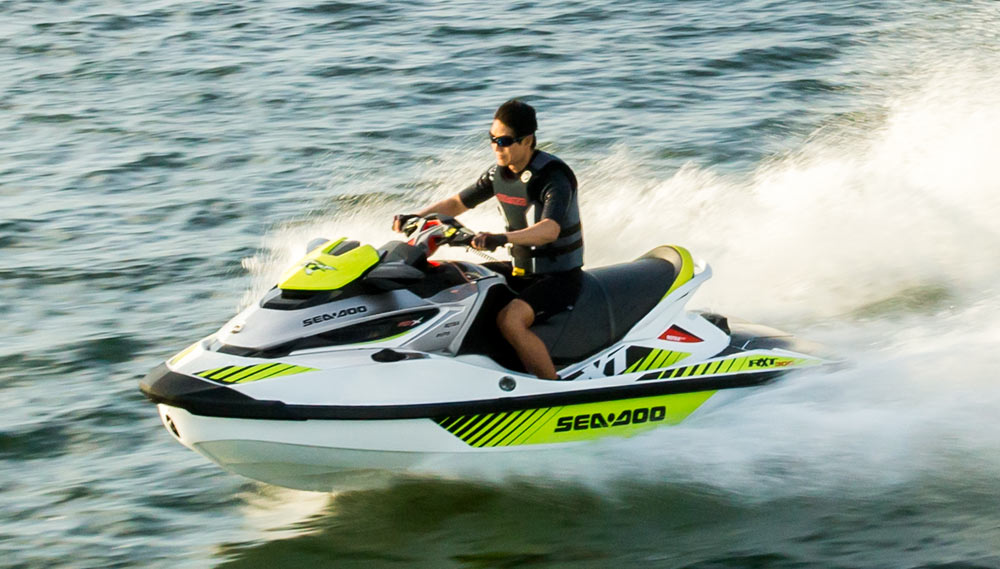 Pick-up
Nevada PWC Rentals
100 Callville Bay Rd. Overton, NV 89040
Hours of Pick-up
8:00am – 10:00am
Drop-off
Return PWC to the pick-up location.
Hours for Drop-off
5:00pm – 6:00pm
Drop-offs past 6:01 are subject to additional fees.
Rental Includeds
10 hours of wet and wild fun with a one day rental
34 hours of adventure with a two day rental
A full tank of gas
Life vests
Brief operational overview
Not Included in Above Rate
Insurance
Common sense (hence the insurance)
Available Add-Ons
Trailer rental to tow PWC to the destination of your choice
Specs
Passengers: 3
4-stroke, 3 cylinders, 1630cc, Supercharged
Horsepower: 300 HP
Fuel Capacity: 15.9 GAL
Top Speed: 67 mph
Length: 11.6 Ft
Width: 48.2 In
Weight: 914 Lbs
About the Sea Doo RXT-X 300
Details from personalwatercraft.com
Powerhouse three-seater is ready to impress
Sea-Doo fans got the beast they had been waiting for in 2016 with the Sea-Doo RXT-X 300. The RXT-X, already a potent machine capable of handling inshore and offshore conditions with equal aplomb, received a 300hp bump to start off the season. Added into the mix were elements of the ErgoLock system shared by the smaller RXP-X. As has become an industry pattern, no big changes followed for the craft's sophomore year, with the exception that the RXT-X's new engine is now a proven contender.
UNRELENTING POWER
A year of proof isn't a bad thing for any new product, and the Rotax 1630 ACE (Advanced Combustion Efficiency) finished the season with its glowing reputation intact. It's not a completely new design. The engine is based on the former Rotax 1503 and features that mill's same 100mm bore. Rotax engineers lengthened the stroke, however, to 69.2mm, giving the engine a 9% increase in displacement. A plasma coating replaced steel cylinder sleeves, improving heat transfer while dropping weight. Pistons were also lightened, while simultaneously beefed up, and given longer skirts. Connecting rods were shortened (and lightened) to accommodate the longer stroke. The single-overhead cam cylinder head received reshaped combustion chambers, larger injectors, and an ignition system (coil-on-plug) that offered nearly twice the discharge of the previous design.
At personalwatercraft.com
1234 Divi St. #1000, San Francisco, CA 93522