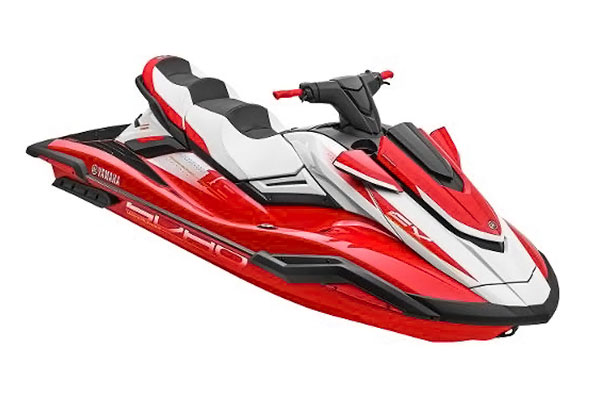 $500 per day
+$500 Refundable Security Deposit
Includes delivery, taxes, fees and a full tank of gas.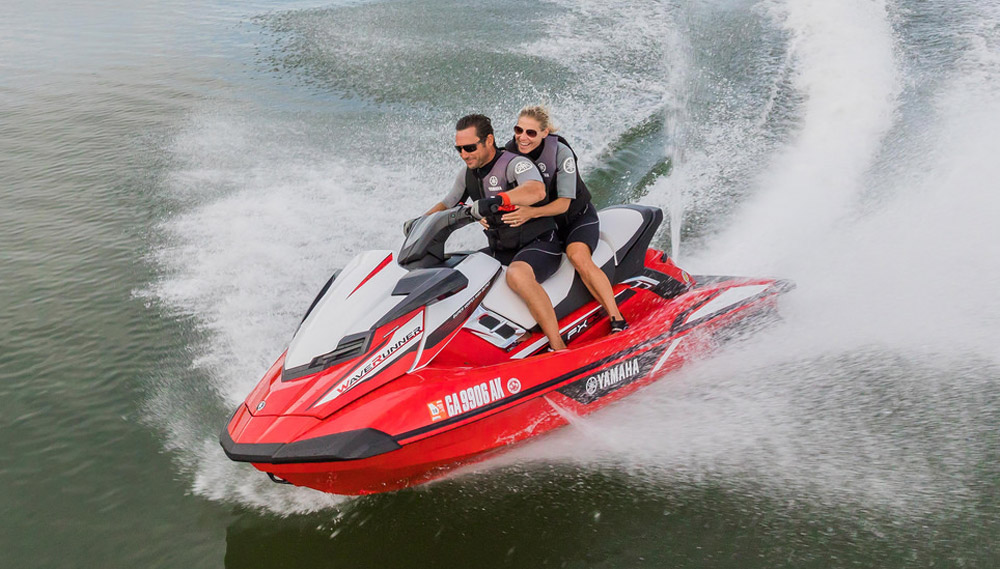 Pick-up
Nevada PWC Rentals
100 Callville Bay Rd. Overton, NV 89040
Hours of Pick-up
8:00am – 10:00am
Drop-off
Return PWC to the pick-up location.
Hours for Drop-off
5:00pm – 6:00pm
Drop-offs past 6:01 are subject to additional fees.
Rental Includeds
10 hours of wet and wild fun with a one day rental
34 hours of adventure with a two day rental
A full tank of gas
Life vests
Brief operational overview
Not Included in Above Rate
Insurance
Common sense (hence the insurance)
Available Add-Ons
Trailer rental to tow PWC to the destination of your choice
Specs
Passengers: 3
4-stroke, 4 cylinders, 1812cc, Supercharged
Horsepower: 260 HP
Fuel Capacity: 18.5 GAL
Top Speed: 67 mph
Length: 11.74 Ft
Width: 50 In
Weight: 833 Lbs
About the Yamaha FX SVHO
Details from personalwatercraft.com
POWERFUL AND EXCITING FLAGSHIP PWC
The 2018 Yamaha FX SVHO looks different. Yes, this is the same craft from the last model year, but gaze upon it for the first time and the craft suddenly seems to pop off the background. At first I thought it was just the bright red color scheme, but after a few seconds the real difference dawned on me…that bright red is now carried onto the hull. That's long been black territory for Yamaha, and the change – though subtle – really freshens up the look.
It also serves as a reminder that this is no stodgy cruiser, but among the fastest, most thrilling flagships currently on the market.
TOO LEGIT
Here are the stats to back up that claim. In terms of power, the 2018 Yamaha FX SVHO features the most potent version of Yamaha's 1,812cc engine, the Super Vortex High Output, still the largest displacement PWC engine produced. Outfitted with a supercharger and intercooler for rapid response and power, it's on par with other competitor's flagship models. Slam that throttle and you'll feel the acceleration, coming on brutally hard before topping out at 67 mph (or more, depending on conditions and load). That powerful engine is fitted within the latest and lightest version of Yamaha's NanoXcel-construction hull and deck to fully exploit power-to-weight ratio. A top-loader scoop grate and 160mm pump ensure that engine's force is transferred to the water with maximum efficiency.
At personalwatercraft.com
1234 Divi St. #1000, San Francisco, CA 93522